What if Card Decks had a Third Side? Digitally decks can!
If card decks had a third side, it opens up new possibilities for games, learning and engaging activities. So many options to be creative and involve your audience.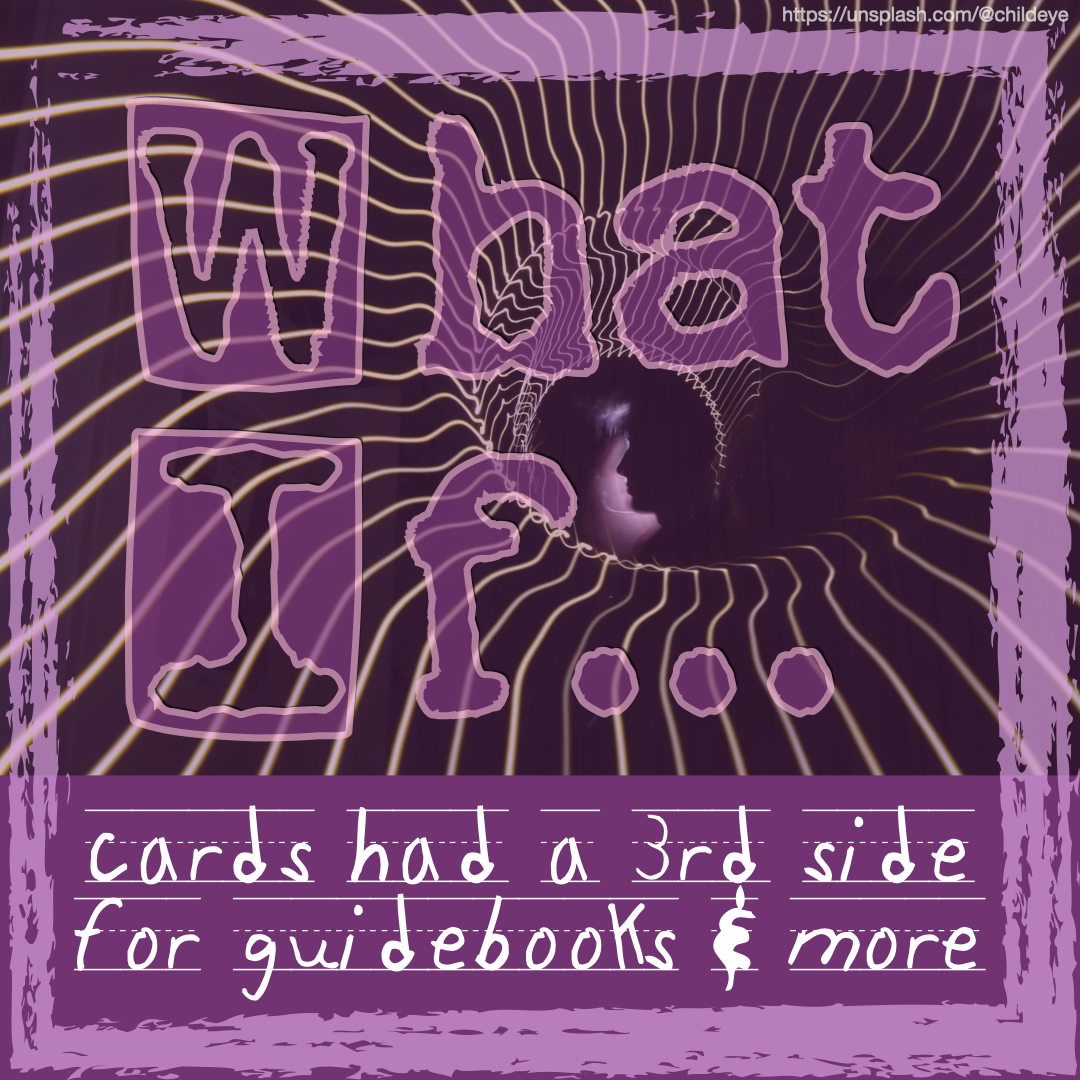 If card decks had a third side, it could potentially open up new possibilities for games and activities. For example, the third side could be used to add additional rules, scoring information, or even special abilities to certain cards.
In a traditional deck of playing cards, the third side could be used to provide more detailed information about the card's suit, rank, or historical significance. For example, the third side of a playing card could provide a brief history of the card's design or the game it is commonly used in.
It could allow you to integrate guidebook type features or to package more in-depth learning content. Decks are such a great way to consume content. Allowing a deck to have 2, 3, 4 or more sides is transformative. It allos you design how the information is delivered to the consumer. A two sided limit often pushes too much information on the the 1st/2nd sides.tast
In other types of card games, the third side could be used to add more complexity to gameplay. For example, in a trading card game like Magic: The Gathering, the third side of a card could contain additional abilities or effects that can only be used once certain conditions are met.
Overall, adding a third side to card decks could provide a new level of depth and strategy to various games and activities. However, it would also require players to adapt to a new set of rules and gameplay mechanic
Digital Card Decks and the Third Side
It's a simple thing, but it opens up many possibilities
No more looking up the guidebook.
flip for more information
No need to put too much information on one side
No need to exclude valuable information because there is no room.

I made a post on Instagram to ask the same question, showing some card decks flipping to the 3rd and 4th sides.
https://www.instagram.com/p/Cr1kT8KgrWp/