Here's the Deckible Launch Plan / Timeline

TIMELINE / CREATIVE COUNTDOWN
App Store Availability: 16th Sept 2022
The 42 day "Creative Countdown" ends on Thurs , 27 Oct 2022
The Creatives Countdown let us showcase existing creators and enable creators who have not had a chance to try Deckible to experience it and upload their decks and benefit from early adopter discounts.
Why 42 days. Hitchhiker's guide to the universe. The answer to everything is 42.  

42 days  allows us to showcase samples of the content of the 300+ creators who have already joined Deckible.

LAUNCH DECK
We will also showcase the Launch Deck.
This deck
includes 42 different ways decks can help either as a creator or as a lover of decks.
Were still iterating on the design and content for this deck, but we are making great progress. It feels fun, informative and very creative.
I actually used Deckible for my Daughter's wedding speech last weekend. Inspired in part by this card. It worked really well. Nobody new. I didn't mention it, but I was the only person that didn't have a printed speech.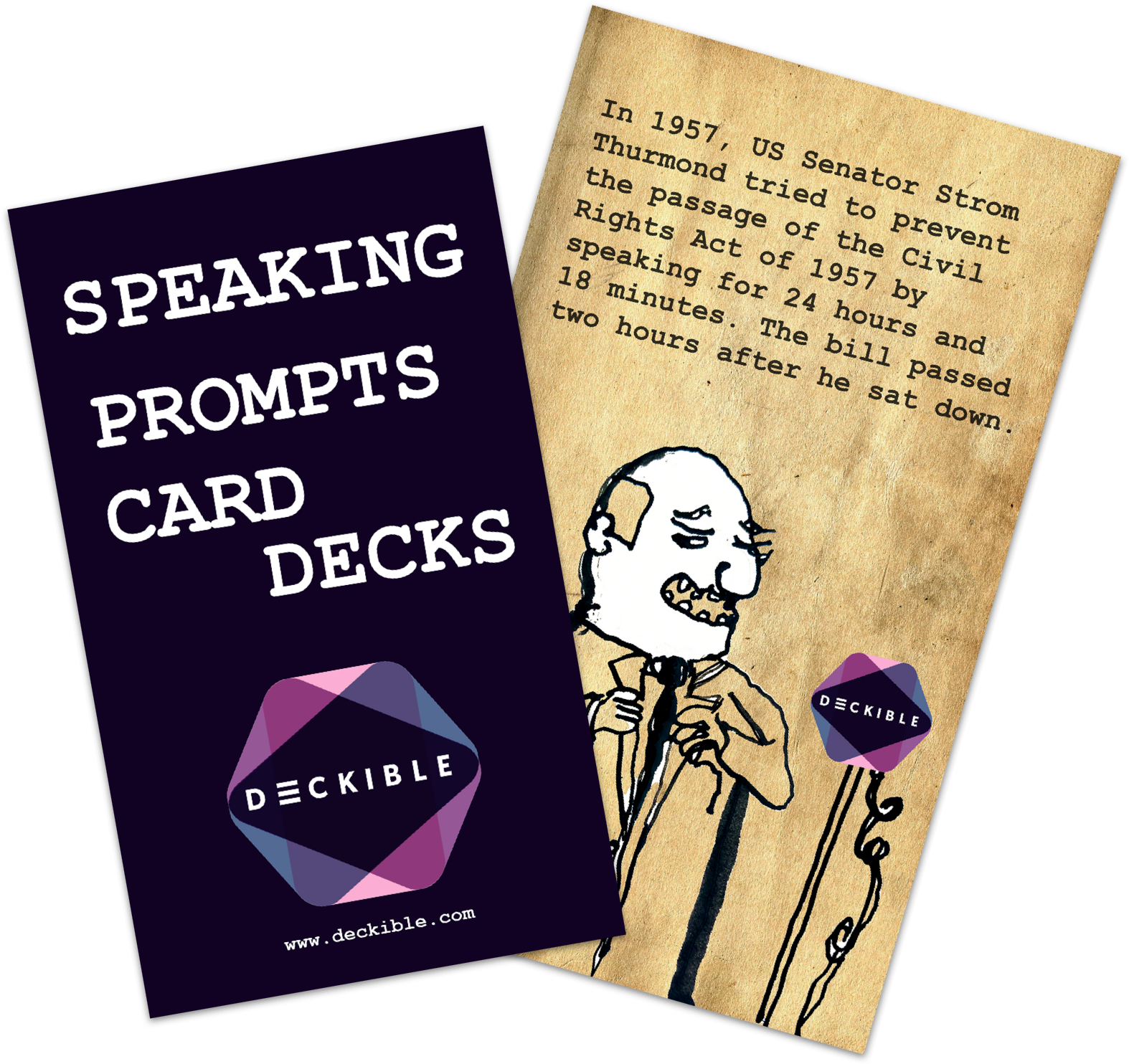 LAUNCH GOAL / AUDIBLE FOR CARD DECKS
Our goal is reach 500 creators with published decks by end of October.  We may in fact land much closer to 6-700 decks and that will put is in striking distance of 1,000 decks.
At 1,000 decks we will implement a subscription model to buy a deck a month - just like Audible.
This is an exciting and transformative period. We get to really step into the boots of being Audible for Card Decks.

EACH  DAY (FOR 42 DAYS)
Each day we will focus on three things:

Creator of the Day (with a creator Meme card)
Deck of the Deck (a promoted deck by this creator) at a special price - just like Audible's Deal of the Day
Feature one Card from the 42 Card Launch Deck
There will be 21 tarot/divination style decks and 21 coaching / ideation / purpose cards
More to follow.
I just wanted to share the news.