Card Deck Survey: Creators,Collectors,Readers & Professionals
Do you card decks? What role do you play in the card-deck community. Take part in this multi-part survey and get a free deck


You can go here  and select the survey for you.
Help us gather data on card deck usage
Please share these links with your friends who
Please consider embedding these surveys on your blog
There's so much to learn about the card-deck marketplace and the community at large.
There are 4 surveys: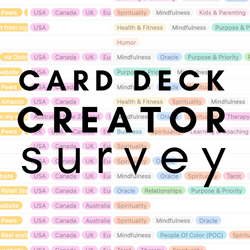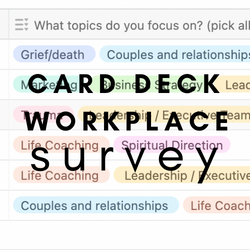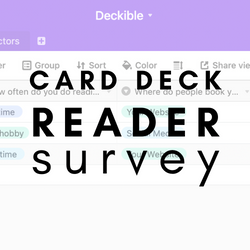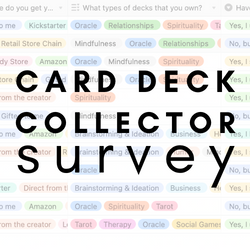 Complete any of the  survey and you can choose to get a free digital deck.