"Documentary as a Deck": Awake In The Darkness by Aubrey Marcus. $4.99 USD - Featured Card Deck

This week were offering a launch price of $4.99
KNOWING COOL PEOPLE
Curtis Horsburgh, who goes by the name "Curryhobo", is an animator and an illustrator. A very cool guy.  I've sat in bars and watched Curtis draw the scene of people. I hired curtis to make  the original Deckible video. So creative.
I have the pleasures of knowing some cool people, but there is always room for more.
Curtis did all the animations and illustrations for Aubrey Marcus's Awake In The Darkness Documentary. Watch it and you will see.
When I saw these illustrations my first thought was unsurprisingly "this should be a deck".  And Aubrey's team agreed. And hence the project was born.
That's how "documentary as a deck" was spawned as an idea.
https://www.deckible.com/card-decks/FL-awake-in-darkness-documentary-as-a-deck-aubrey-marcus-curtis-curryhobo-horsburgh
Curtis has the 103 cards each with unique drawings. He found 103 wonderful quotes from Aubrey and the mindful/spiritual community.
He's obsessive in a wonderful way.  He didn't just drop the quotes on a plain background. He's a talented designer and he did an awesome job of creating a reflective mindful experience with the deck. This was a lot of work.
Buying the deck is supporting an artist. He's the real deal.
This is journaling gold!
I love the quotes in the deck. So hard to choose.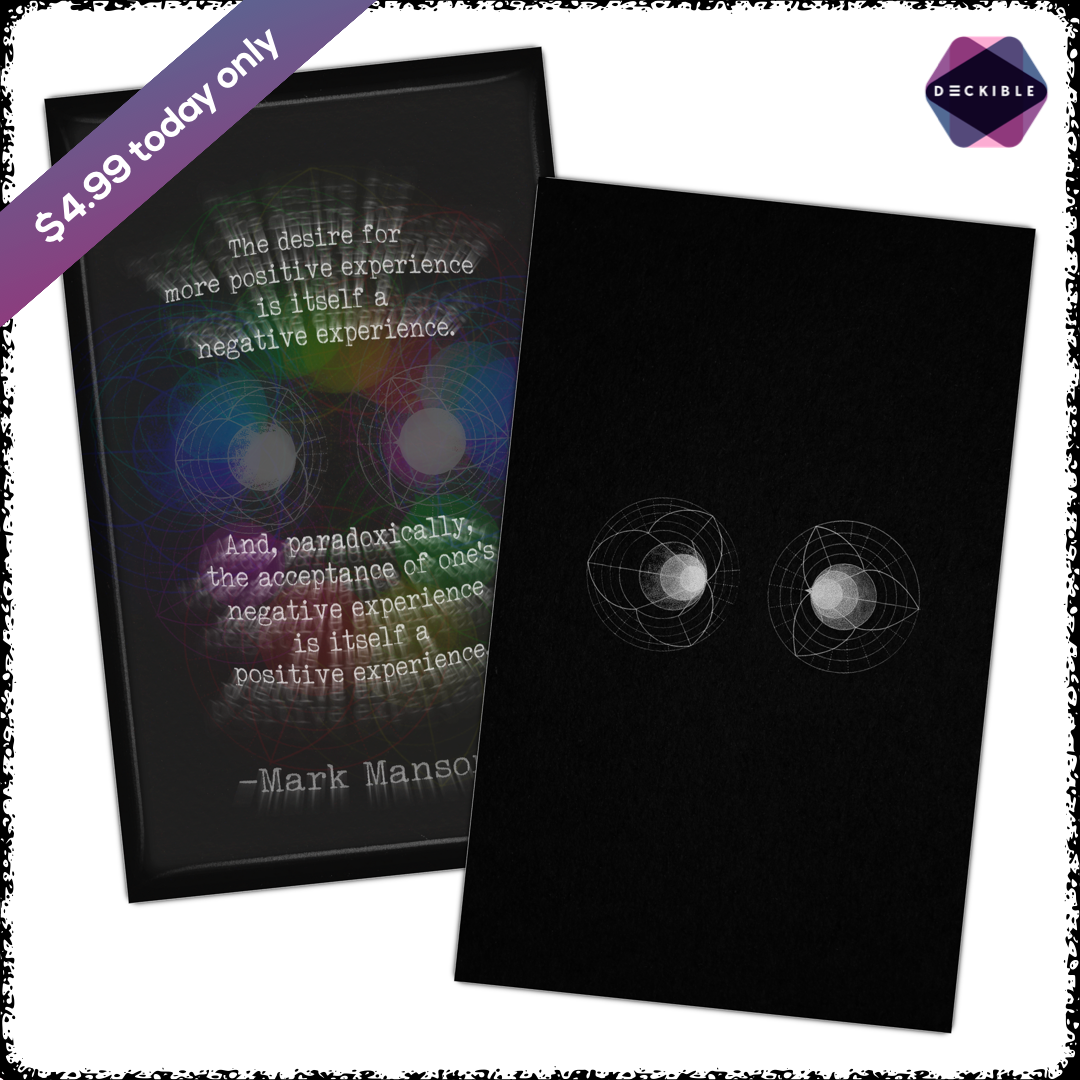 Darkness, challenges, pain, discomfort. All these are sources forc personal growth.
Step into the dark. Step inside your mind.  
The documentary is free. I loved it. Watch is just the price of an email. Follow the link. At some point it will become paid, so get in there now.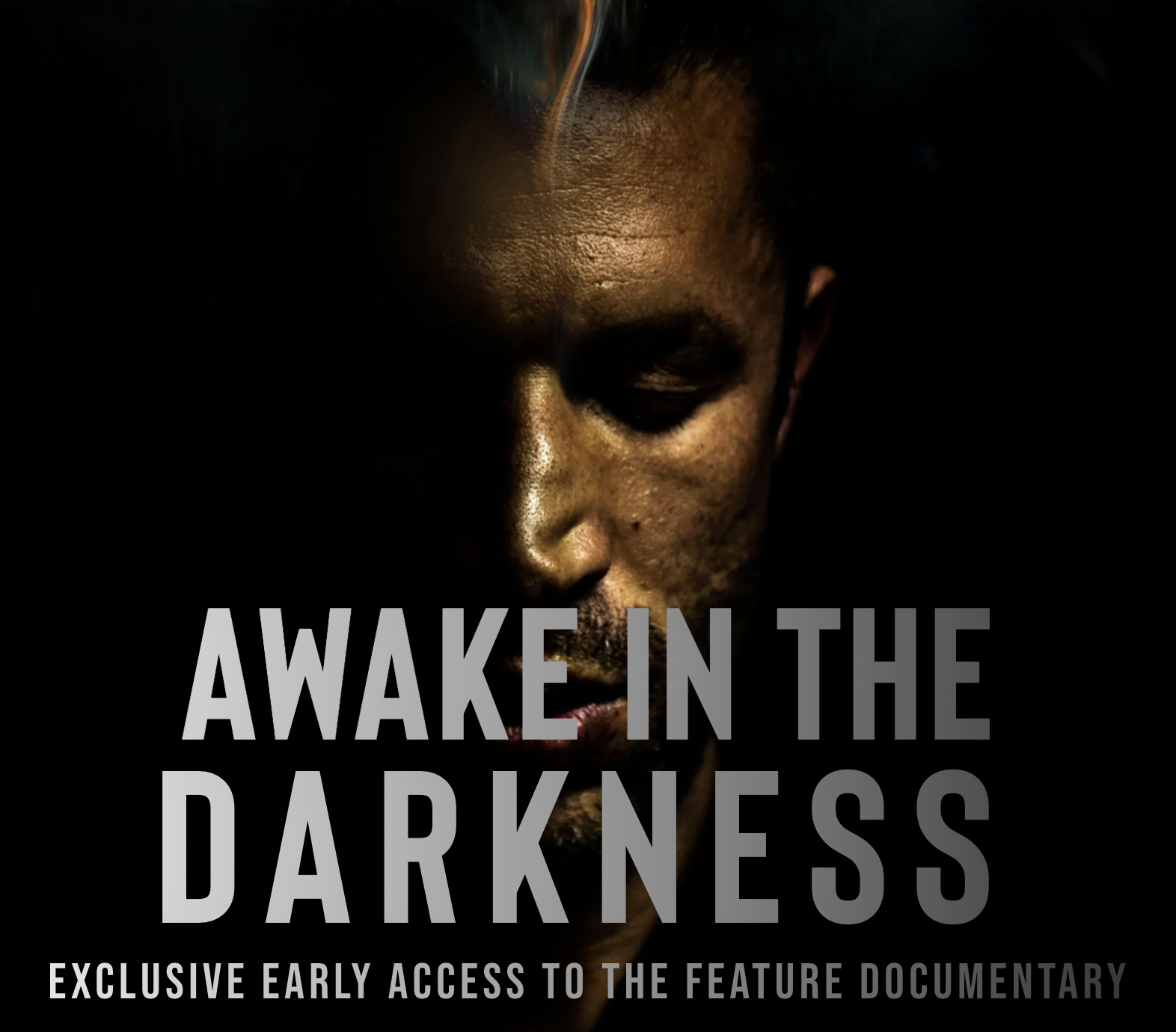 It's well worth watching.
I'd heard of silence retreats and wanted to do one.
Darkness retreats sound amazing. It's on my wish list.
I love exploring  these different modalities.
Here's the box art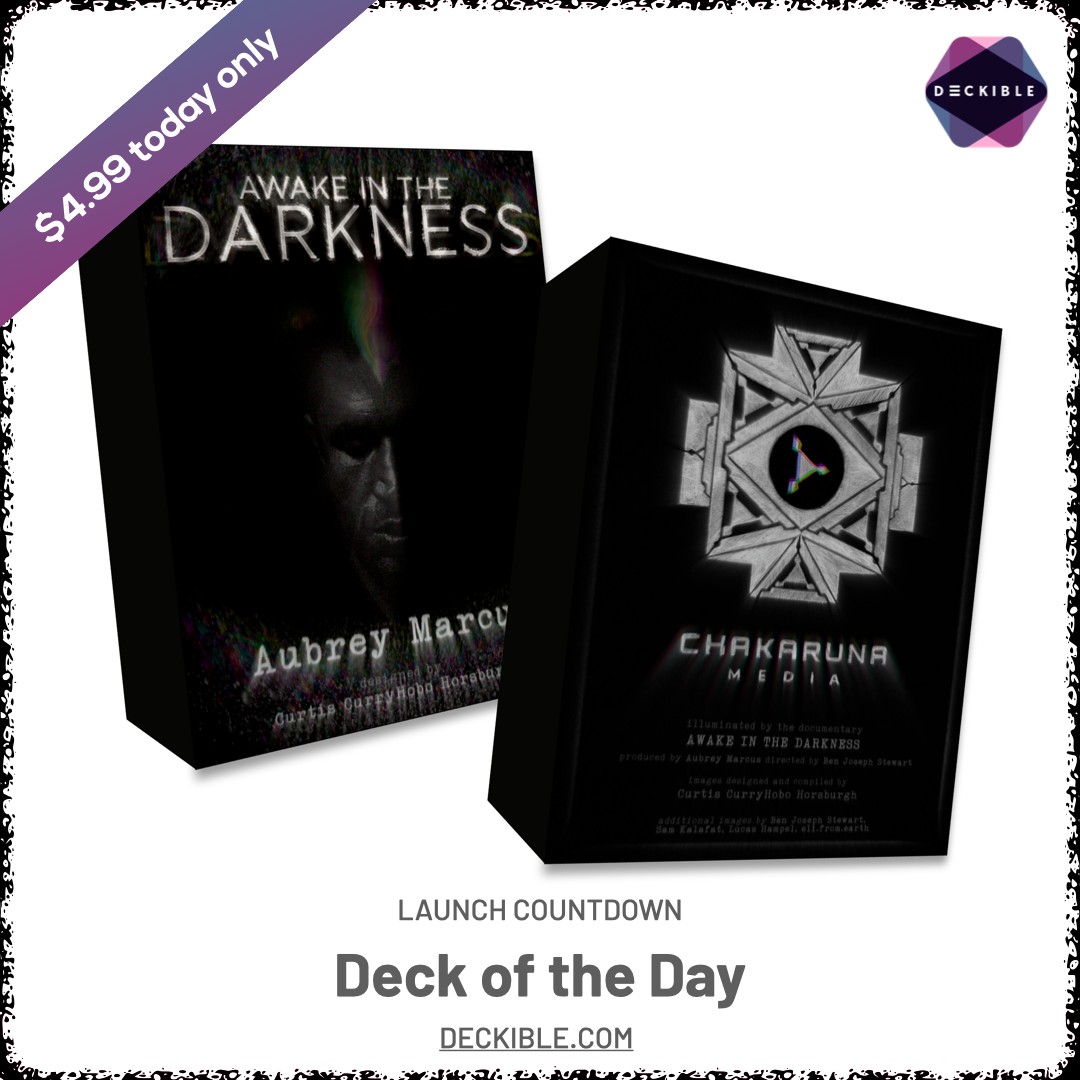 And we made a meme-card for Aubrey.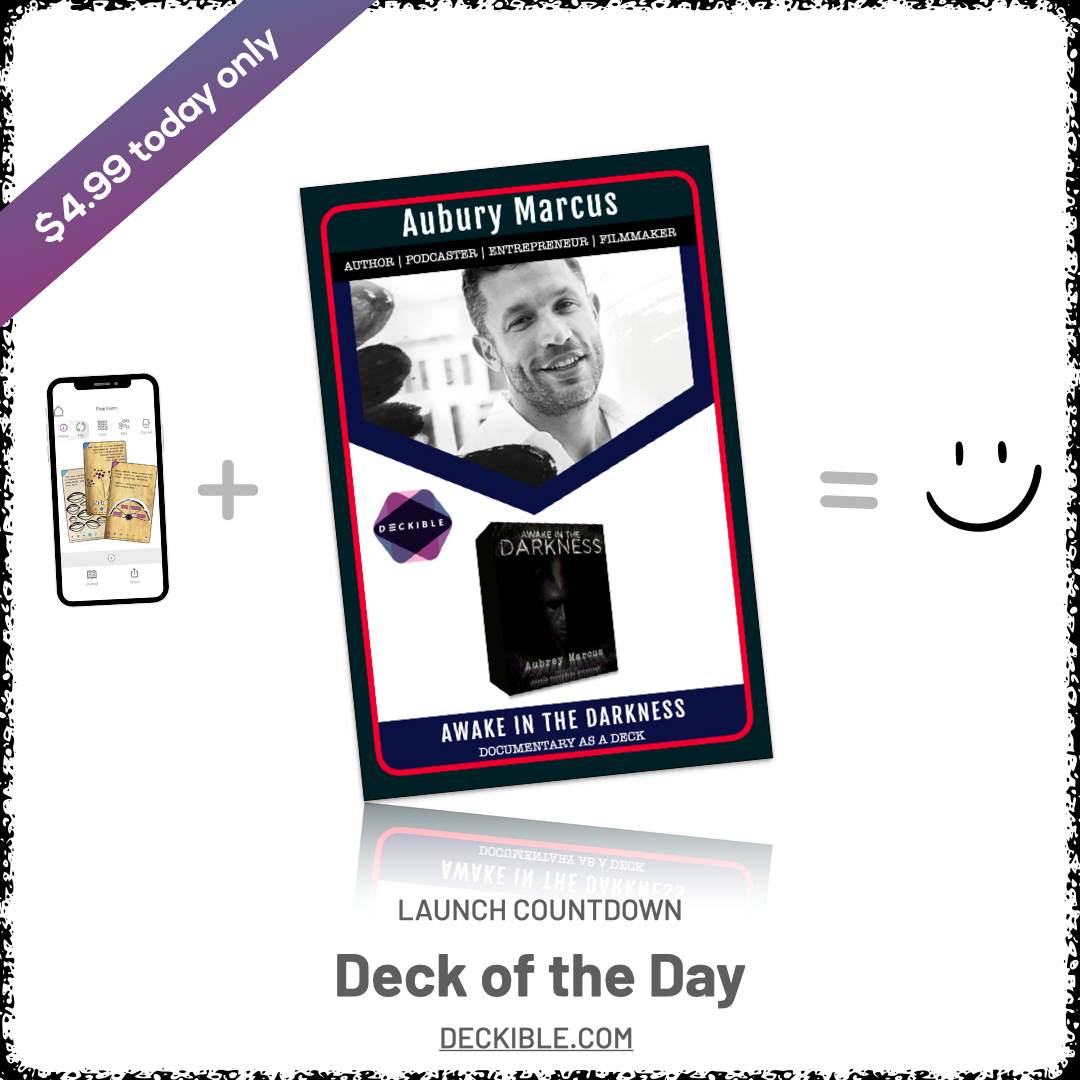 And here's some more quotes and illustrations from the deck.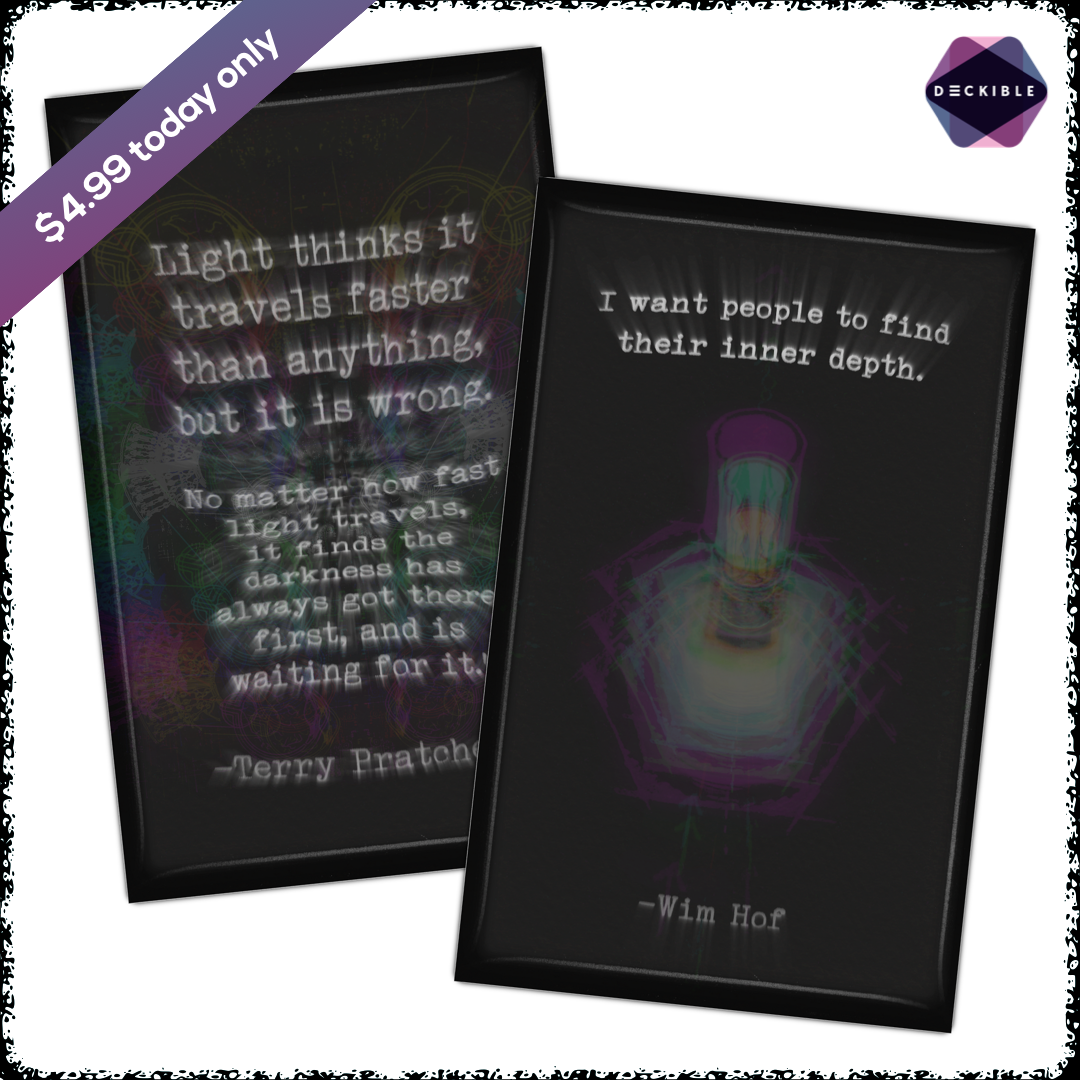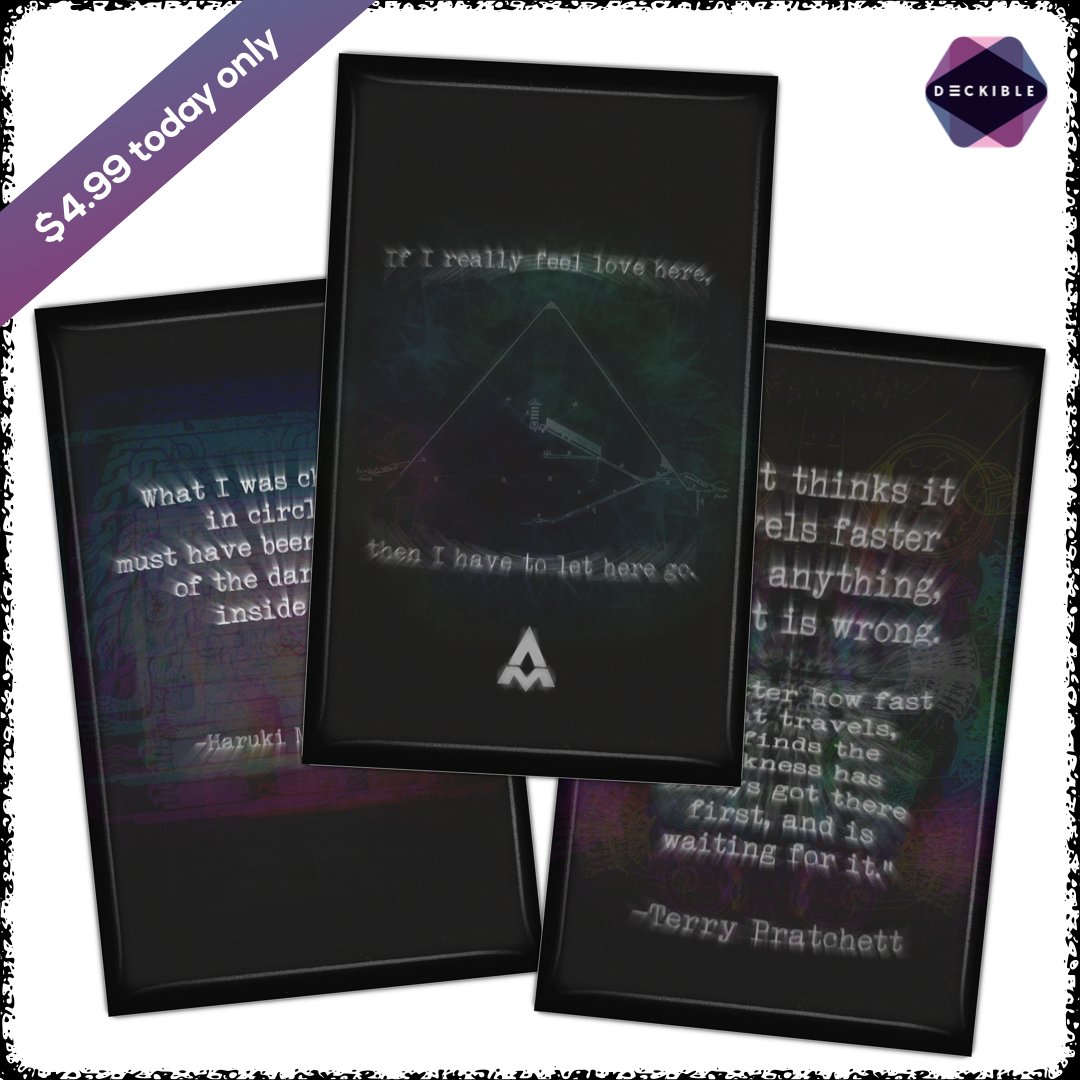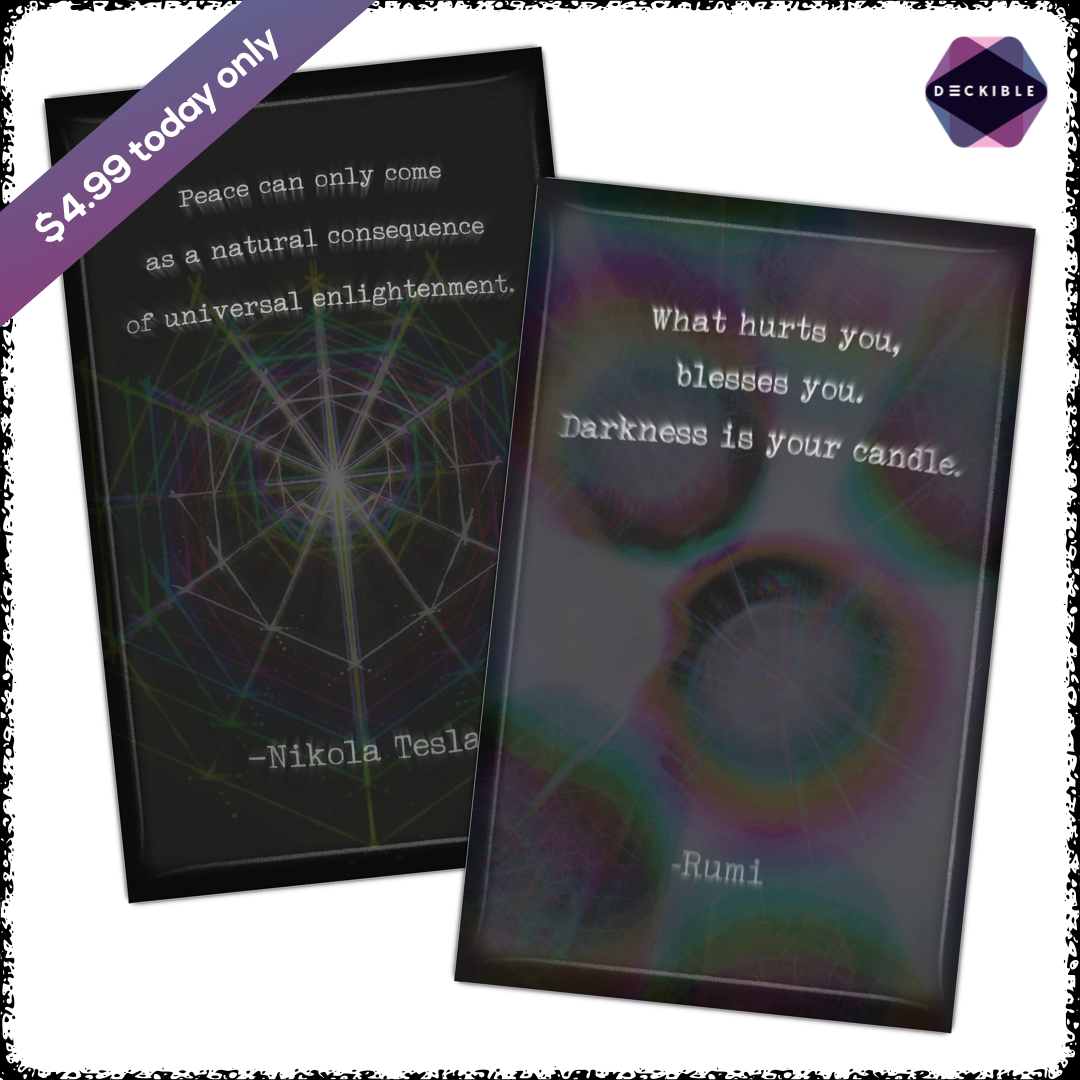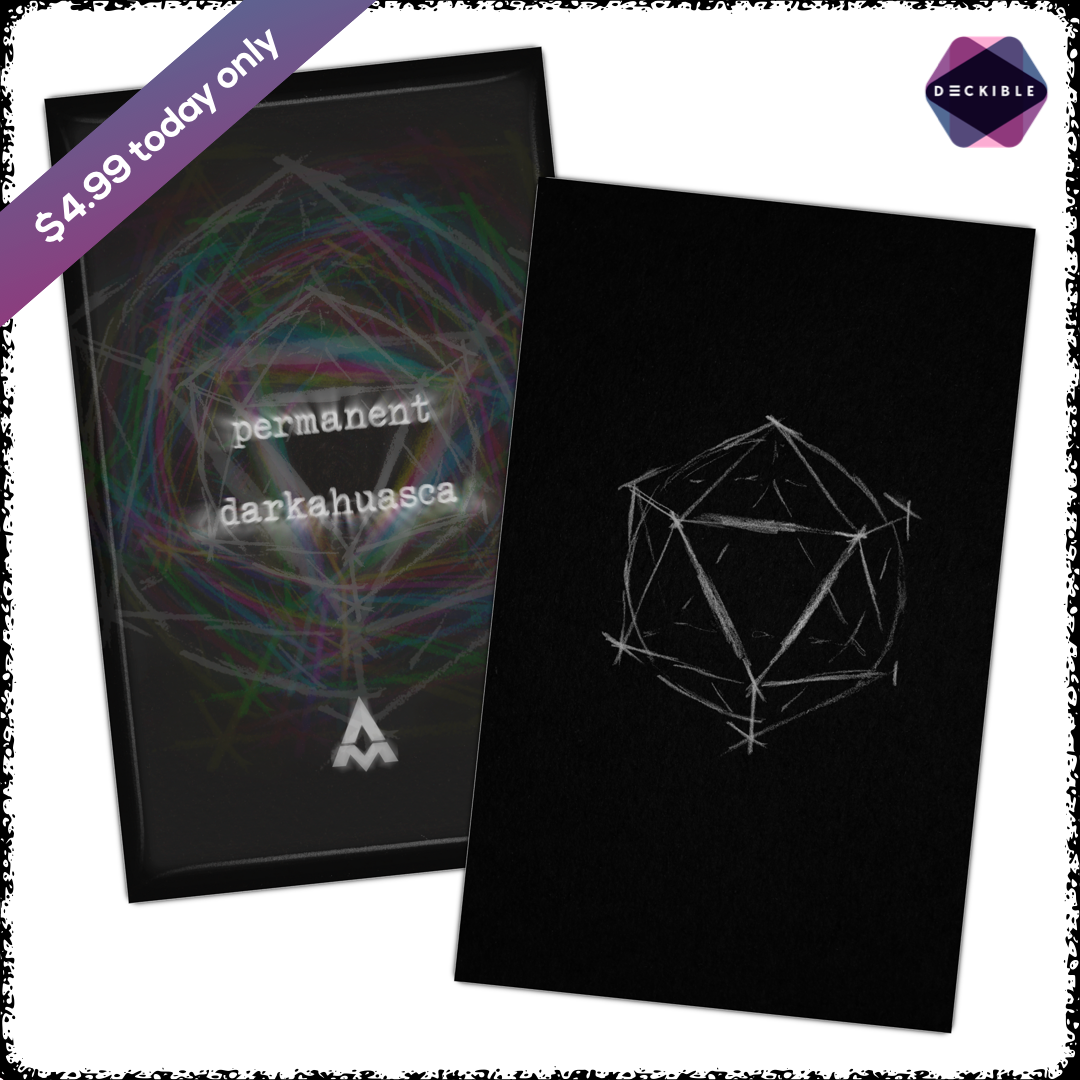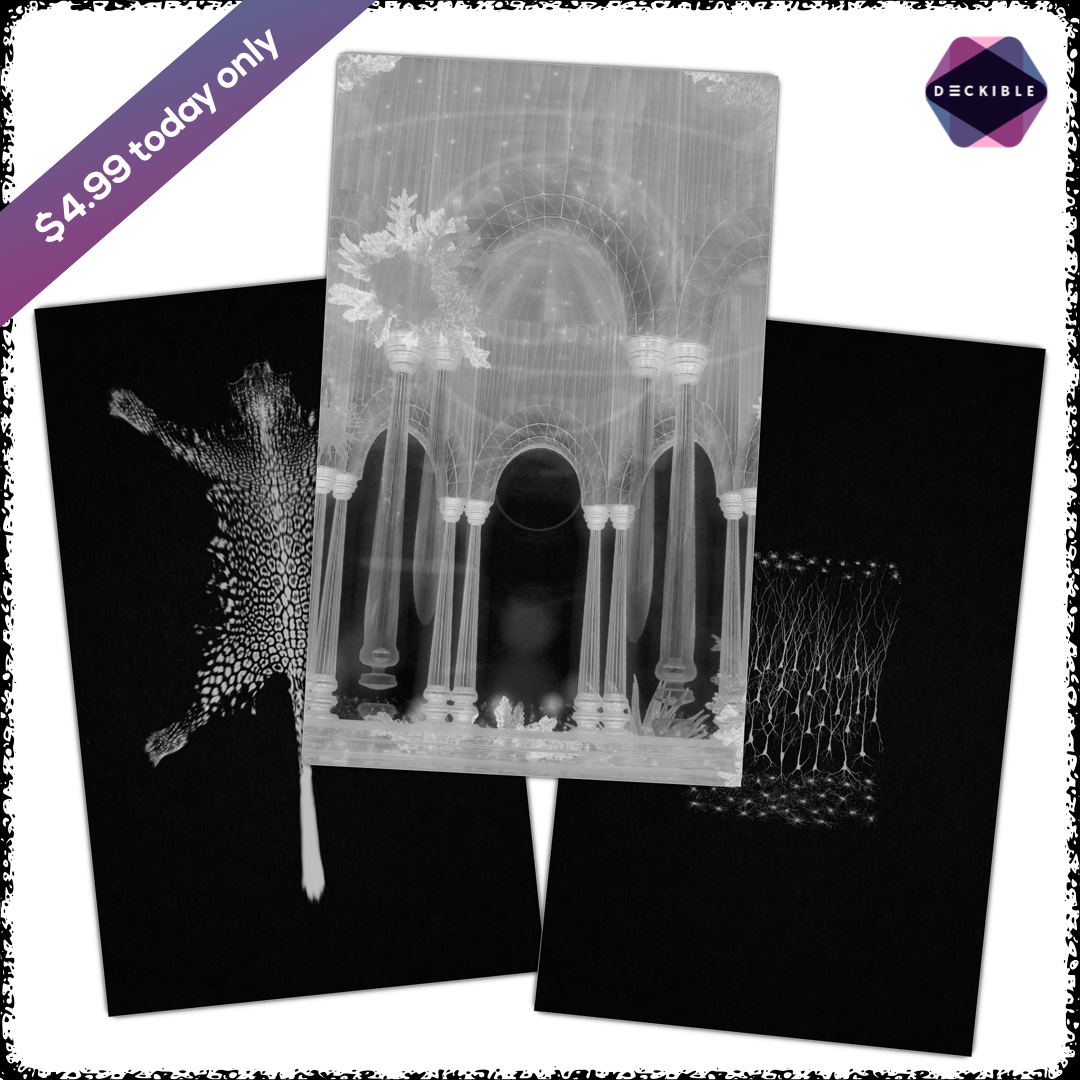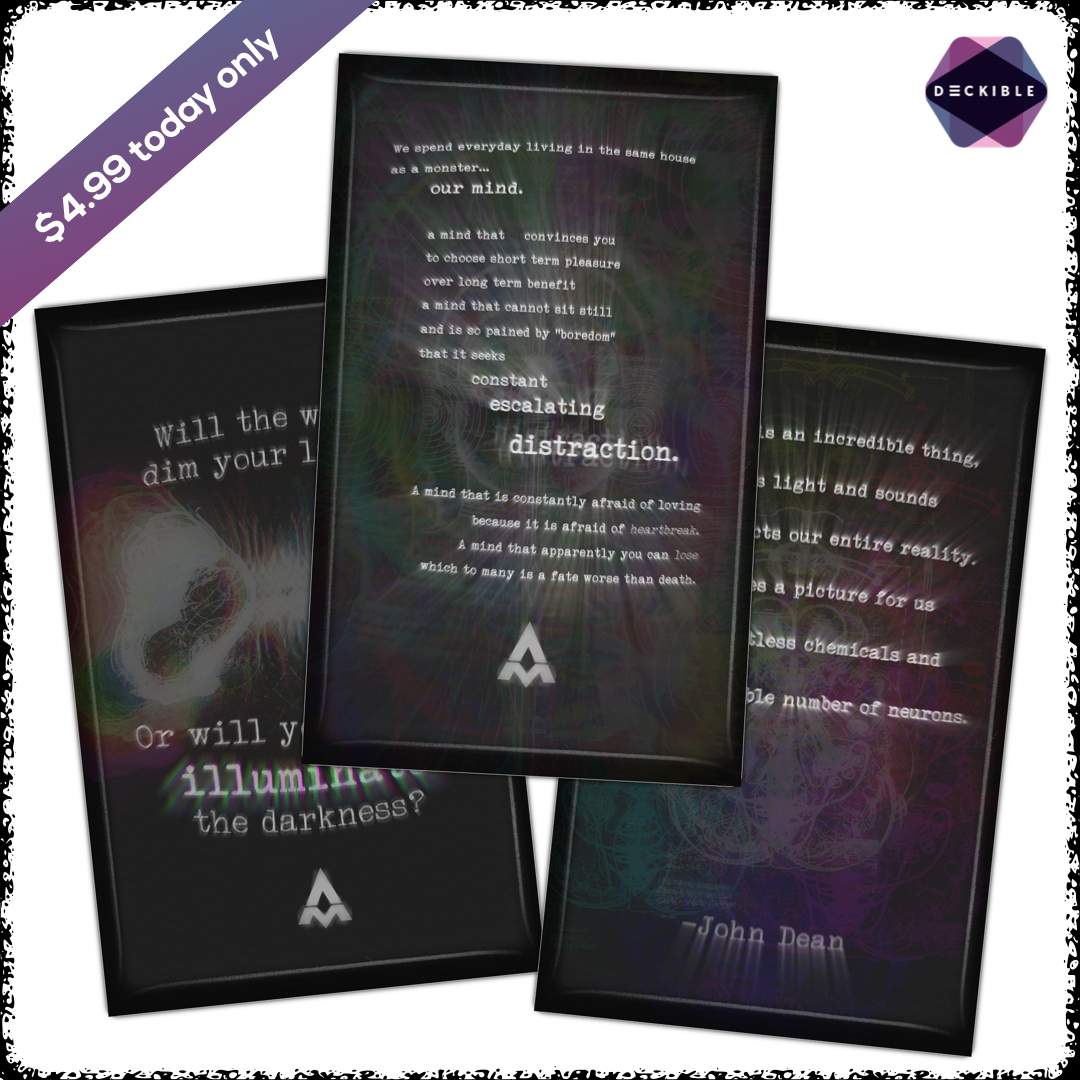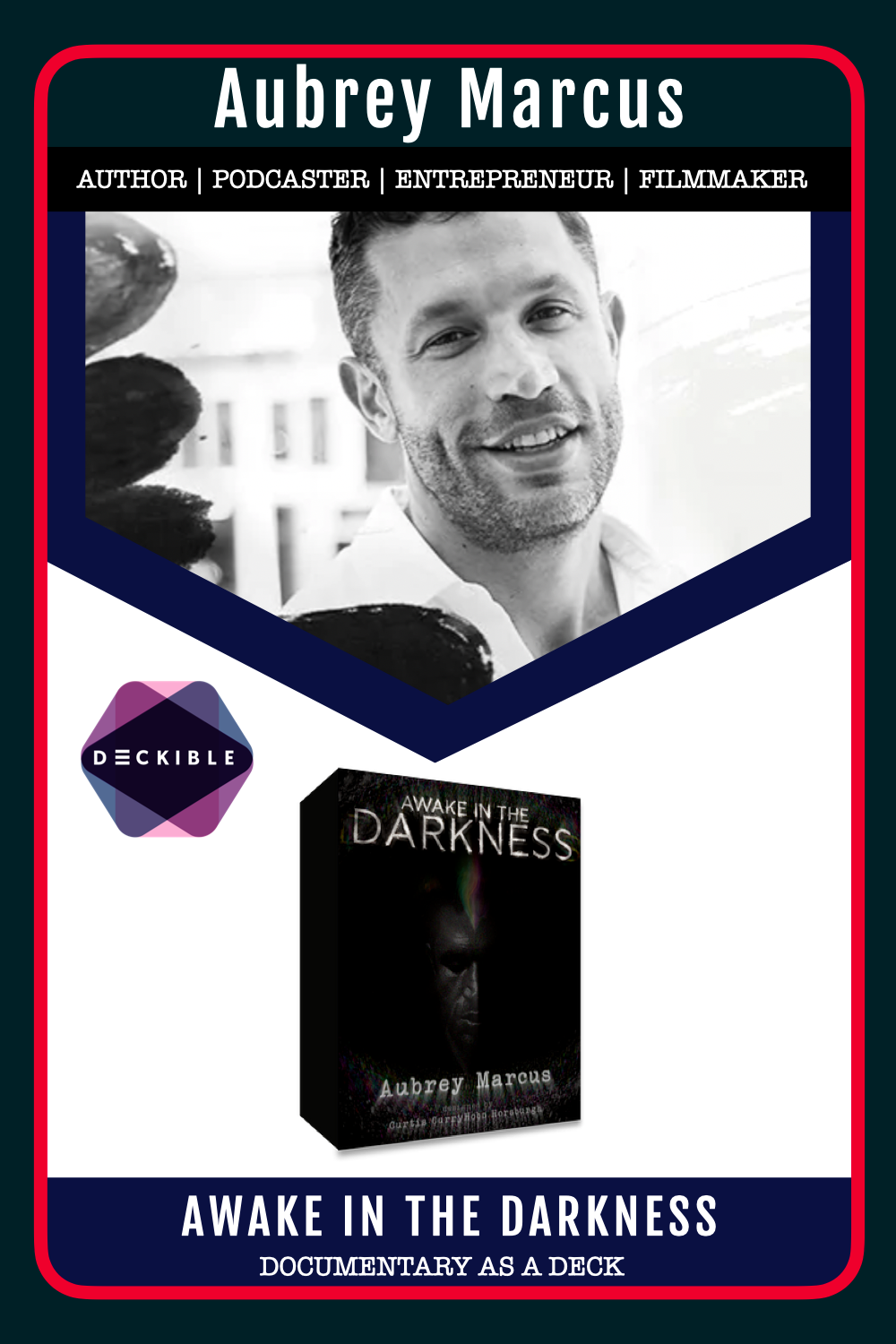 The deck is so wonderfully mood making.
Scene and setting. This is that in a box.
Grab it today