U13: Cape CARD-navaral Flori-DECK-a - 11:11AM PST 16th September 2022
Are you ready?
11:11AM PST 16th September 2022. That's the time.
I'm not sure are are 100% ready, but we a holding on and strapped in tight!
Many of you are asking me what to write about Deckible.
Here's a wonderful example from Charlie Southwell / Coaching Cards / Let's Talk Talent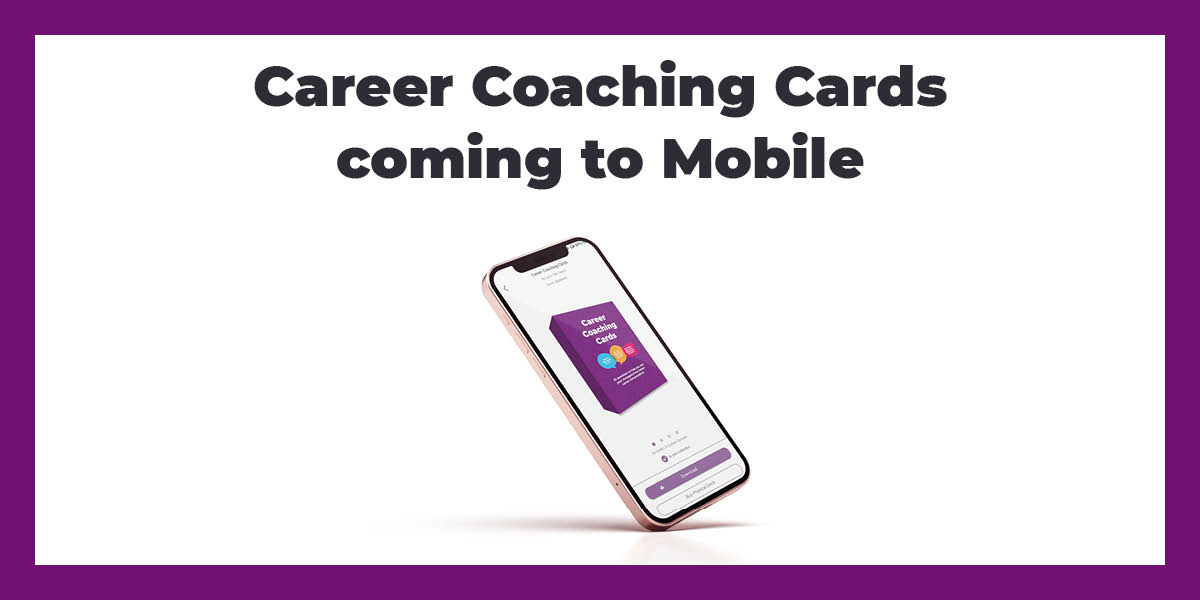 Here's a quote
Why we think Deckible is cool
Actually Deckible truly builds upon card decks, as a digital experience. Cards are tactile, you can zoom in and out, move them around. Brilliant for coaching decks, games, and especially tarot readings.
Not only that, Deckible has the potential to disrupt traditional decks. Being a digital product you can break the physical limits of decks including allowing cards to have more than 2 sides, and creators are able to link to complimentary videos and webpages alongside cards. We think that artists could have a lot of fun with this new medium!
Our deck of coaching cards for instance has related blog posts that correspond to each card in our career coaching deck.
Deckible also helps you journal your own notes and thoughts alongside the cards, which creates a way to use cards more proactively and over a longer period of time. What's more, is it's in your pocket, and not left at home on a shelf.
So let Charlie inspire you.
GOOGLE STATUS
We got approved by Google. It's live in the Google Play app store, but you can't currently buy decks in the Android App. You need to buy them on Dekcible.com
And currently Stipe is in test mode. That will  be updated by tomorrow (Friday 16h Sept.
We will add in-app purchases here ASAP.
APPLE STATUS  - 11:11AM PST
It's a complex thing, but we needed to get all the other price points approved by Apple. This took longer than expected, but that is now approved as of today.
Following that we. are now waiting approval for build 129, which uses all these price points. We expect to get approval within 24 hours.
Yes this is running close, but it is what is is. So for now I'm planning to go live at 11:11AM Pacific Time. That's in 27 hours.
As with all launches there may still be a minor delay.
PLAN B: If we miss 11:11AM there is chance we can slide in for 11:11PM PST and complete our mission on 16th Sept as planned.
We are in the hands of the Apple approval queue.
VIDEO FILES
Here are 4 versions. One with no sound, two with different audio track. And one with my voiceover.
They are not perfect, but I really like the direction, the story and the brevity.
I will spend more time, but I know you are all keen to access them. They are more than good enough to use/share.
I know the first draft video with the person in a "hazmat" suit  has been shared. That was just. placeholder. A video from  VistaCreate.com's library.
All good.  
I just decided to make these available as they the best we have right now.
And here it is on youTube
VIDEO WITHOUT AUDIO
I made this video with https://create.vista.com/ - And I have to saw it's really awesome. It's not without glitches, but once I understood them it's a Wow.
I've raved about Ghost.io too and I'm still loving using that for our blog.
So here's the video.
I'm going to add audio, but here is the raw file, because I feel you may want to use it and add your own voiceover. Tell your Deckible story.
VIDEOS IN DEKCIBLE (ON DECKS AND CARDS)
I just got clarification. We do not support the uploading of a video to Deckible. You can upload it but it does not play.
We do support Youtube URLS and the simplest things is just to provide the video ID from the video url. Each video on youtube has a unique ID
https://www.youtube.com/watch?v=fubJ9h2JFyU
eg for this the ID is fubJ9h2JFyU
Make sure it is a unlisted or public youtube URL.
Do not use private videos. Youtube won't allow people to access.
STRIPE LOVES 42
You all know I love 42. And hitch hikers guide to the galaxy.
Here's a card from the launch deck! And Hikers is why we have a 42 launch event.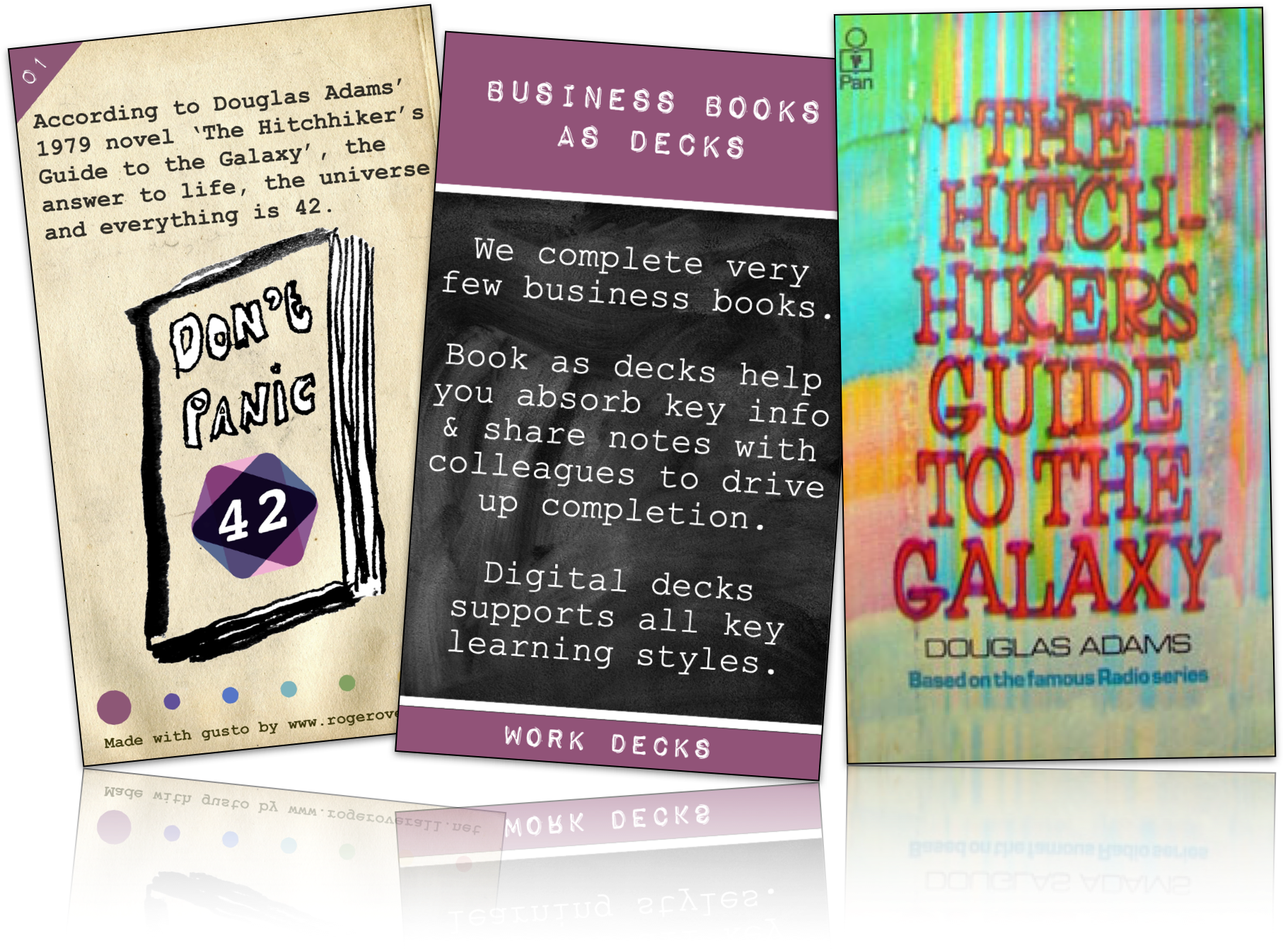 Well I didn't notice that the stripe dummy credit card number is a bunch of 42!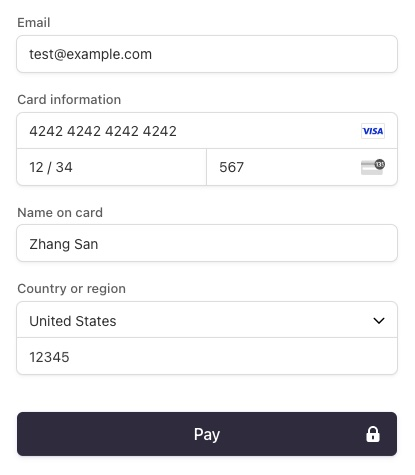 42 is the answer!
If that's not a symbol from the universe I'll eat my hat. Or 42 jalapenos!.
Numerology is on our side!
COMMUNITY PAGE
We passed 190 profiles listed here.
There's a bunch oy you who've not created profiles yet.
https://www.deckible.com/community
And we have 350+ decks and almost 700 signups.
MADE FOR DECKIBLE
There are so many new decks that have been created just for and because of Deckible. It's really exciting.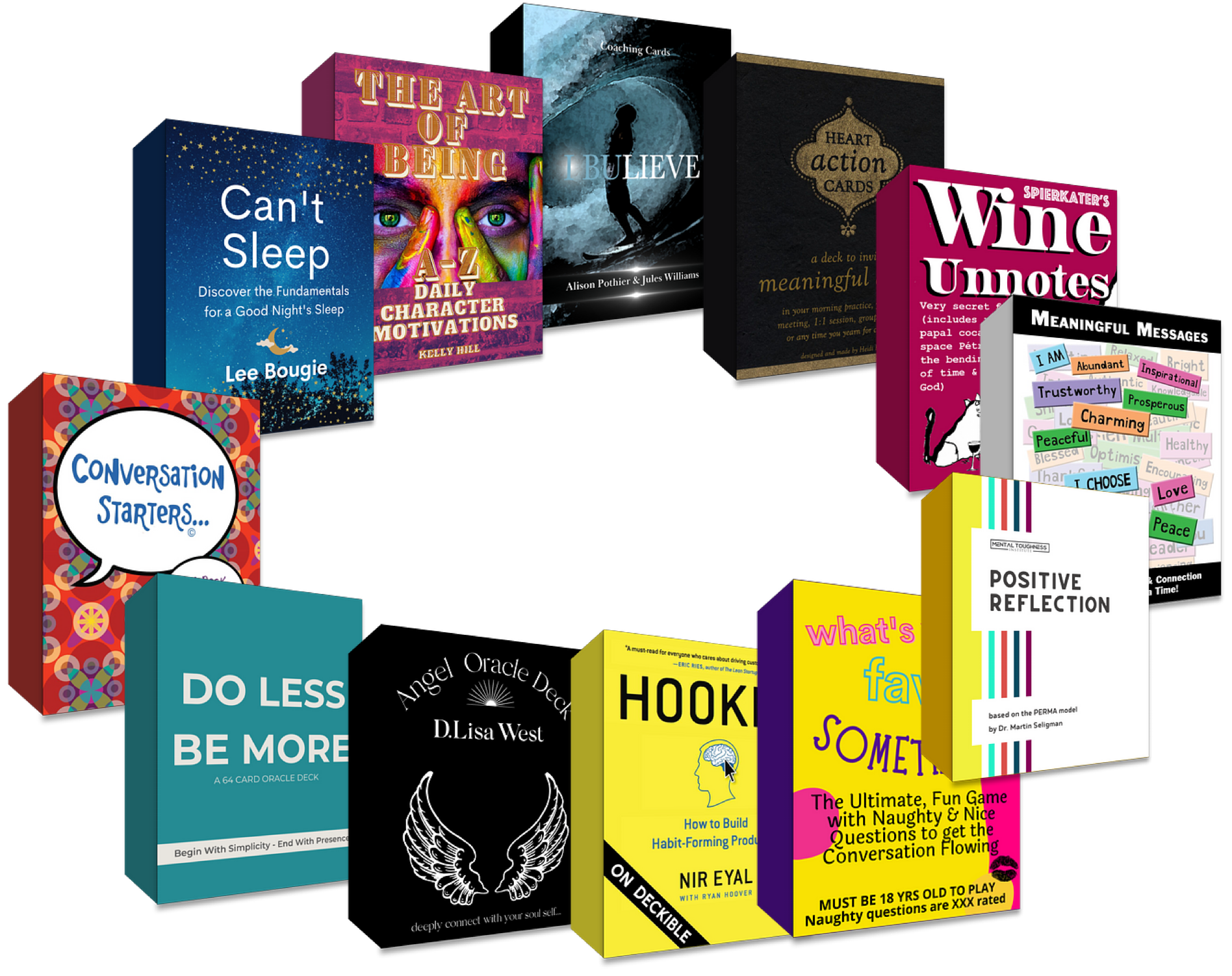 This is not an exhaustive collection, bit is is impressive.
People don't invest time and effort in new project before launch.
OK, I'm done here.
Work to do!
Have you tried the new release? I see a lot of excitement about the new card sort!