If you have a published deck, make sure you are logged in, then go here.
https://www.deckible.com/creator/profile
Choose "Edit."
Then Select the "Payment Details" section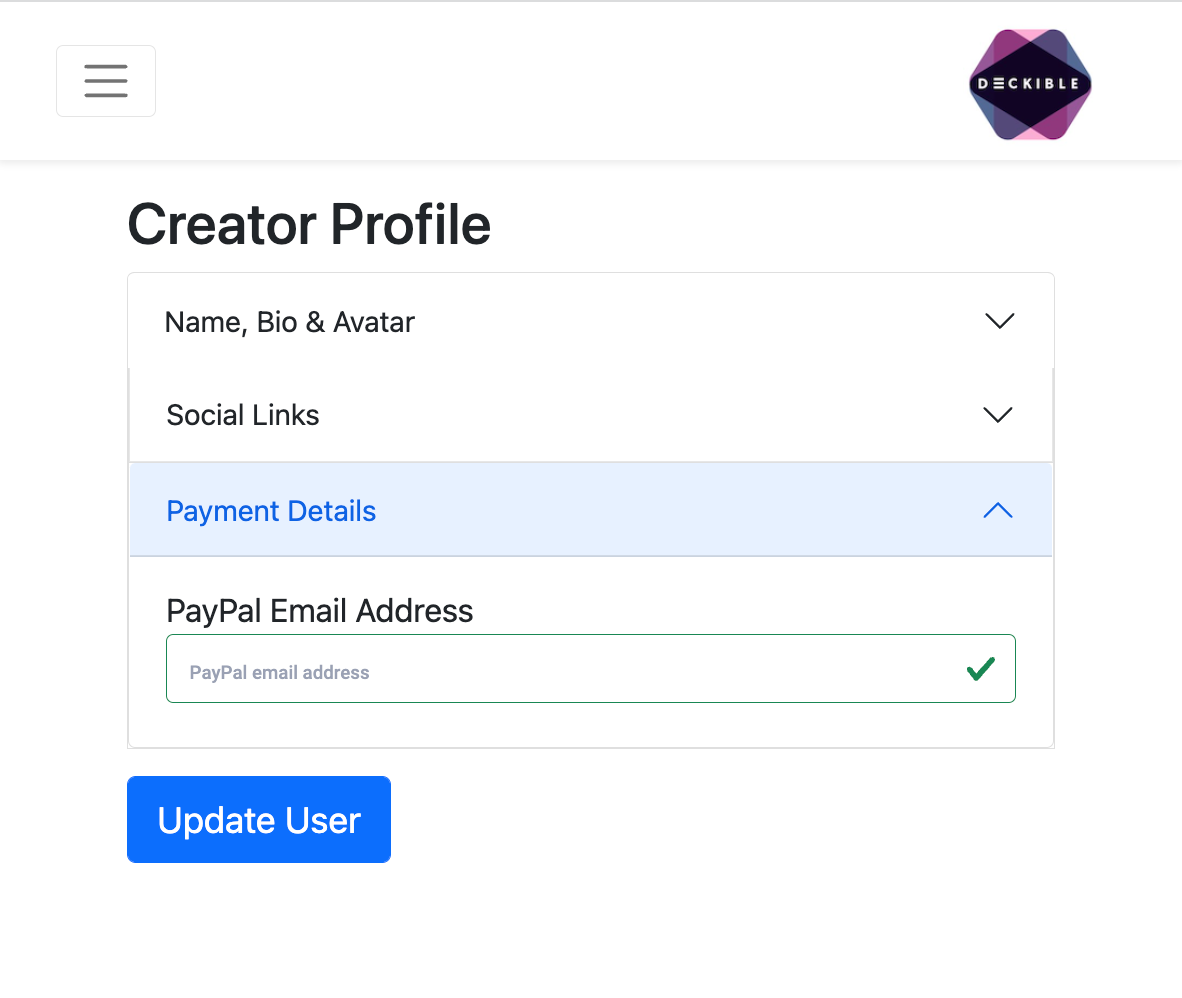 Complete your PayPal email and click update. This is the email you use for PayPal to receive payments. If you don't have a paypal account you will need to create one.
We will begin paying creators via Paypal after the end of December 2022, once people complete their paypal info.
We did hope to automate payments via Stripe, but it turned out that it was a lot of work to fully integrate with Stripe. Stripe payouts are a lot more complex to implement than collecting money via Stripe.
So for now, payouts will be made manually using Paypal.
I can't say I'm a fan of Paypal, but this is the only option we can offer at this point.
You can now view customers for each of your decks.
Just View Customers in the drop-down menu for each deck.

You will only be paid for decks marked as follows:
Via: Deckible Store (7%)
Via: Apple (15%)
The %age shown is deducted from the price,  then the balance is calculated at 50% as per the contract.
We will make one payment for all your decks via Paypal.
No payment is made for customer deck sales flagged as follows:
Via: Token (no payouts on tokens)
Via: Platform Gifting ( this is used to let Deckible team access your decks)