Many creators have asked about a way to give or "gift" a copy of their Deck to a client.
Some of you have sold community memberships and want to include your deck in this package.
Some just want to support early adopters and to gather feedback.
Tokens (or coupons) are a common method to achieve this objective.
You have always had the option to change the price on your deck, but this is open to everyone.
Today you have a new option.
You can purchase a bundle of credits in the form of a "Token" to let you gift a number of decks to different clients etc.
There are many ways to implement tokens, but they quickly become complex. We've opted for the simplest option as a first step.
Each token ...
Has a URL or token and is connected to a specific deck
Has a specific number of unclaimed decks (credits).
These decks when used with the token are free to the end user. (there is no option to discount via Tokens.).
Creators need to pay for the token in order to activate/enable it.
Deckible charges 50% of the average selling price for the deck ( averaged over the prior 90 days).
Creators can view their published decks and see the number of tokens per deck via this URL. Choose the deck to create a new token.
https://www.deckible.com/tokens/ (Make sure you are logged in)
You can buy credits for 5, 10, 25, 50 or 100 decks.
Tokens are not limited to specific email addresses. So be careful when you give people the code. Tell them not to share the link with anyone.
The process is simple:
Create token on Deckible.com
Specify your token key word (optional)
Choose the number of Deck credits you wish to buy
Complete the purchase by inputting your credit card
Once purchased, you can share the url needed to redeem the token.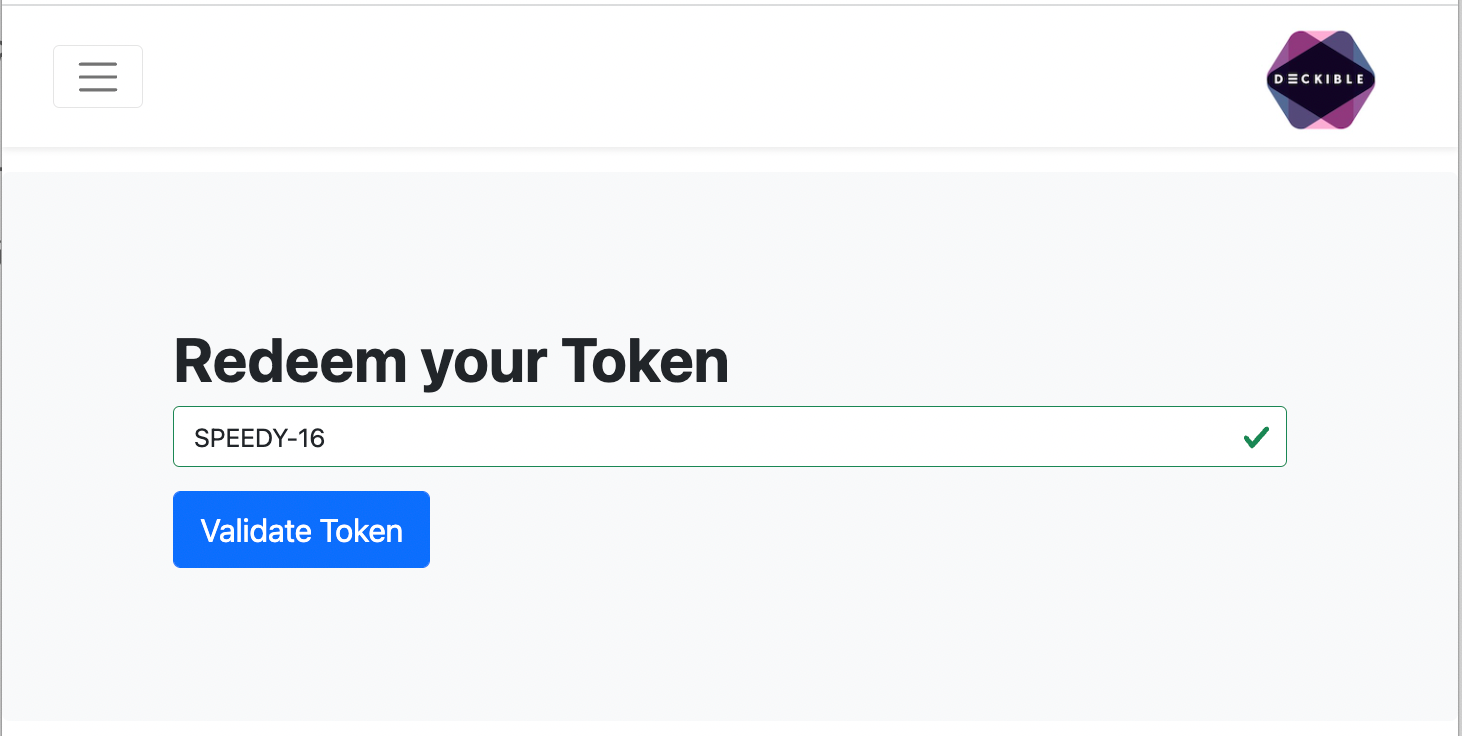 Share this link (each token has a  unique link). Your customers need a Deckible account in order to redeem the token. They also need to be logged into Deckible (which means they have to confirm their email address).
They must not own the deck already.
The token must have remaining credits in order to redeem a new deck.
If your token gets fully redeemed, you can buy another one.
That's it.
You can view all the people who redeemed your token.